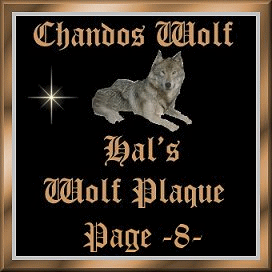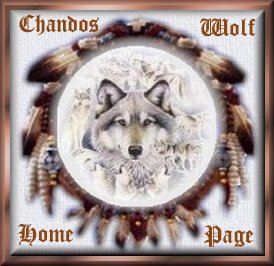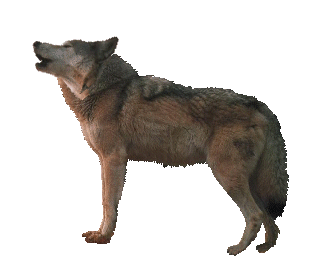 This Wolf animation was created by Hal (Chandos Wolf). Please do not take or remove from my page without my permission. Thanks.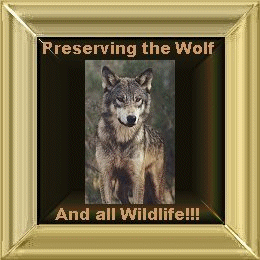 Preserving the Wolf and all wildlife from extinction, and for future generations.



" Native American, Eagles and Wolves "
My family holds alot of interests, Native American, Eagles, Wolves, ceramics of the past.

"My Favorites"
My site has a little of everything from gifs to recipes and a page on nuthin but wolves. .

"~RainAngel's Cloud~"
It's About Things that matter to me,Friends,Native American, etc.

"Semndnok Native American VietNam Vet"
This site is dedicated to all service men and women. A place for those individuals to relax and release there stress of everyday stress by becoming one with creator and mother earth.

"Spring Rain 2's Native American Web Page"
My website is a place where mixed blood Native Americans can go to find acceptance of who they are,and find help with their own path on the Red Road.

"Silver Wolf's Lair"
Silver Dove and Spiritwolf's Award winning Wiccan website, devoted to religious freedom and tolerance, designed to educate the intollerant as to what Wicca, Paganism and Witchcraft are all about!

"Wolves"
My site is to help the wolves,and trying to get it across that extinction is forever,and these majestic creatures do not deserve to be killed.I represent the Mountain wolf sanctuary,and I will have a way to contact them on my site later on.

"Kennel Chicola"
My homepage is about my kennel Chicola where I am breeding lovely white toypoodles.

"Kushbud Staffordshire Bull Terrier Kennels"
Meet Mac, Kush and Buddy, and enjoy the photos and read about their life and adventures on the farm in far north Queensland Australia.

"Rebecca's Hideaway Under the Sea"
My site is about me and my dog Lucy and abit about my two sisters Melissa and Caroline.

"SW Cali"
Gives descriptions, information and pictures on whales and dolphins and on other animals.

"The Weird World of Ollie"
This is my personal webpage filled with my art, interests and various projects with a dose of self irony.

"Native Territory"
Native Territory..Native American resources.Graphics..Wolf Resources..wolf pictures..great Chief's pictures..misc native american pictures .

"Sjaak's Homepage"
My family...poems....christian site...my life...midi's... applets...

"Sunshine Ave"
My site contains a wide variety of things...Greeting cards, Poetry, Games, Graphics, HTML help, Funstuff etc.

"Frederike's Collection"
I made paintings with wolves and one of them you can see on my site Fairy with wolf.

"Wolftrack Recovery"
Skip trace and fugitive recovery agency owned and operated by Native Americans

"Slide Effects"
Original poetry, photography, wolves/animals, science fiction and an X-Files section. The section of my site called "The Woods" is dedicated to the wolf and all animals.

"Goldwing Homepage"
My site is about Goldwing Motorcycles.






*The backgrounds, banners, dividers, graphics, animations, logo's, gifts, poetry and awards, on my Home page are copyrighted and or the property of "Chandos Wolf". Please do not take or use without my written permission.

*I receive files containing pictures and graphics sent to me by friends and aquaintances, who surf the net. Should you find any graphics, pictures, or logo's which have been taken from your Home page and site without your permission, and used on my Home page and site, please contact me to either remove or link back to your site. I will honour your request. "Chandos Wolf".

[Wolf Plaque Page-1] [Wolf Plaque Page-2]
[Wolf Plaque Page-3] [Wolf Plaque Page-4]
[Wolf Plaque Page-5] [Wolf Plaque Page-6]
[Wolf Plaque Page-7] [Wolf Plaque Page-8]
[Wolf Plaque Page-9]