The beautiful poetry on this page was sent to me by a very "Special" friend, ~Cathy~
(Please visit Cathy's Home Page)



~REMEMBERING FRIENDSHIP ~
Remembering
is the heart's own way
Of holding loved ones close
And keeping us
in constant touch
With those
who mean the most.
Remembering
is the heart's own way
Of sending loving thoughts today!


A friend is someone we turn to
When our spirits need a lift,
A friend is someone we treasure
For true friendship is a gift.
A friend is someone we laugh with
Over little personal things,
A friend is someone we're serious with
In facing whatever life brings.
A friend is someone who fills our lives
With beauty and joy and grace
And makes the world that we live in
A better and happier place!


~Author Unknown.~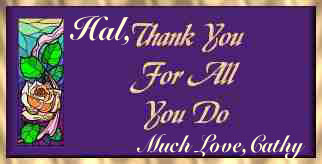 ~Cathy~: Thank you, for being "You".

~TOUCH MY HEART~
Touch my heart and I'll touch yours
With a gentle word or two,
For kindness bears the sweetest fruit
That makes our dreams come true.

Touch my life with tenderness
And fill my cup with love.
Share my dreams as I share yours
Beyond the stars above.


Take my hand as I grow old
And lead me when I'm blind.
Show me that you really care...
Good friends are hard to find.


Touch my heart and I'll touch yours
A little more each day
And then we both find happiness
Somewhere along the way.


~Author Unknown~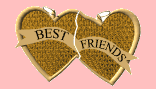 ~Why Do I Call "YOU" Friend~


Because you are always there for me.
Because I feel comfortable around you.
Because you actually hear what I say
Because you bring out the best in me.
Because you accept me for who I am.
Because you are not afraid to tell it like it is.
Because you make me smile.
Because you are down to earth.
Because you make me feel loved.
Because we have so much fun together...
I hope you call "ME" friend.


~author unknown~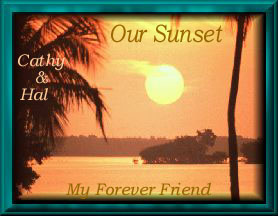 ~Cathy~: One day my good Friend.








*The backgrounds, banners, dividers, graphics, animations, logo's, gifts, poetry and awards, on my Home page are copyrighted and or the property of "Chandos Wolf". Please do not take or use without my written permission.

*I receive files containing pictures and graphics sent to me by friends and aquaintances, who surf the net. Should you find any graphics, pictures, or logo's which have been taken from your Home page and site without your permission, and used on my Home page and site, please contact me to either remove or link back to your site. I will honour your request. "Chandos Wolf".

[Poetry Page-1] [Poetry Page-2] [Poetry Page-3]
[Poetry Page-4] [Poetry Page-5] [Poetry Page-6]
[Poetry Page-7] [Poetry Page-8] [Poetry Page-9]
[Poetry Page-10] [Poetry Page-11] [Poetry Page-12]
[Poetry Page-13]