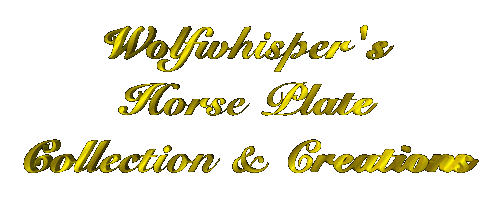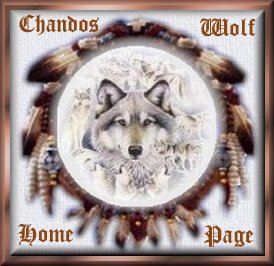 Chris, "Wolfwhisper", a very good friend of mine has a very beautiful horse plate collection of which she sent me the following pictures, (see table below) and I dedicate this page to her. Thanks, Chris, for these very beautiful horse pictures.
Please visit Chris's Home page by using the link found below.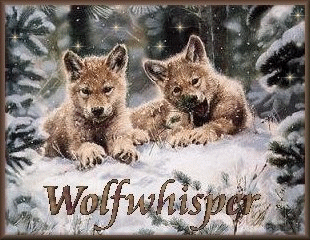 " Winter Renegade"


Chris makes these cow skull ceramics herself. These are an approximate 6X6 ceramic cow skull with a wolf paw cut out on the forehead. Cemented to a real authentic horse shoe. Hung by leather strap (not shown in pictures.)
I have the teal one up on my wall, and it is absolutely gorgeous. A great addition to my wolf collection of prints.
Note: Because each piece is hand crafted, no two will be exactly alike. And they come in 6 different colours, or a particular colour can be specialty ordered.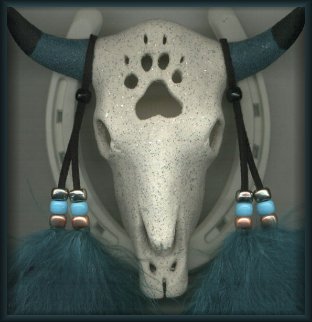 "TEAL"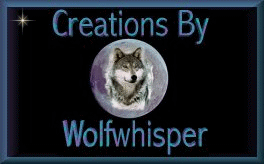 *The backgrounds, banners, dividers, graphics, animations, logo's, gifts, poetry and awards, on my Home page are copyrighted and or the property of "Chandos Wolf". Please do not take or use without my written permission.

*I receive files containing pictures and graphics sent to me by friends and aquaintances, who surf the net. Should you find any graphics, pictures, or logo's which have been taken from your Home page and site without your permission, and used on my Home page and site, please contact me to either remove or link back to your site. I will honour your request. "Chandos Wolf".